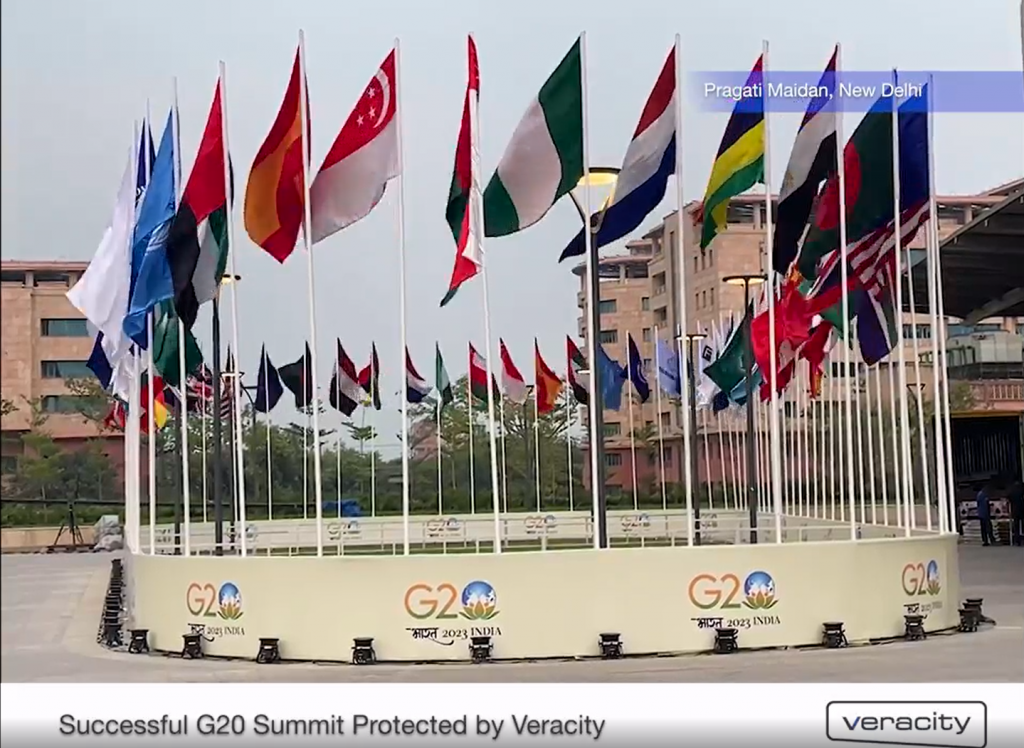 In yet another example of protecting Critical National Infrastructure and very high security sites, SQX's proud partner – Veracity, is proud to be the provider of integrated security management systems installed at the venue of the high-profile G20 Summit, which took place over the weekend of 9th and 10th September 2023.
The prestigious International Exhibition and Convention Centre at Pragati Maidan, New Delhi, opened in July this year. It has two control rooms with VIEWSCAPE installations and multiple operator workstations monitoring many cameras whilst integrating access control, alarm systems, perimeter monitoring and building management. These control rooms provide 360 degree situational awareness across the entire 123-acre site.
Run by the India Trade Promotion Organisation (ITPO), and hosting the G20 Summit, this amazing new facility was in the news all over the globe, as world leaders met over two days to discuss critical current issues.
Discover more from Veracity:
TIMENET: https://ow.ly/RAvy50PJalb
VIEWSCAPE: https://lnkd.in/ehFDqt9x