SOEHK Annual Symposium 2023
Date: 10 June 2023 
Time: 09:00 – 18:00 (Hong Kong Time)
Location: Asia World-Expo Meeting Room 201 and via online platform
Language: Cantonese and English
Registration: REGISTER NOW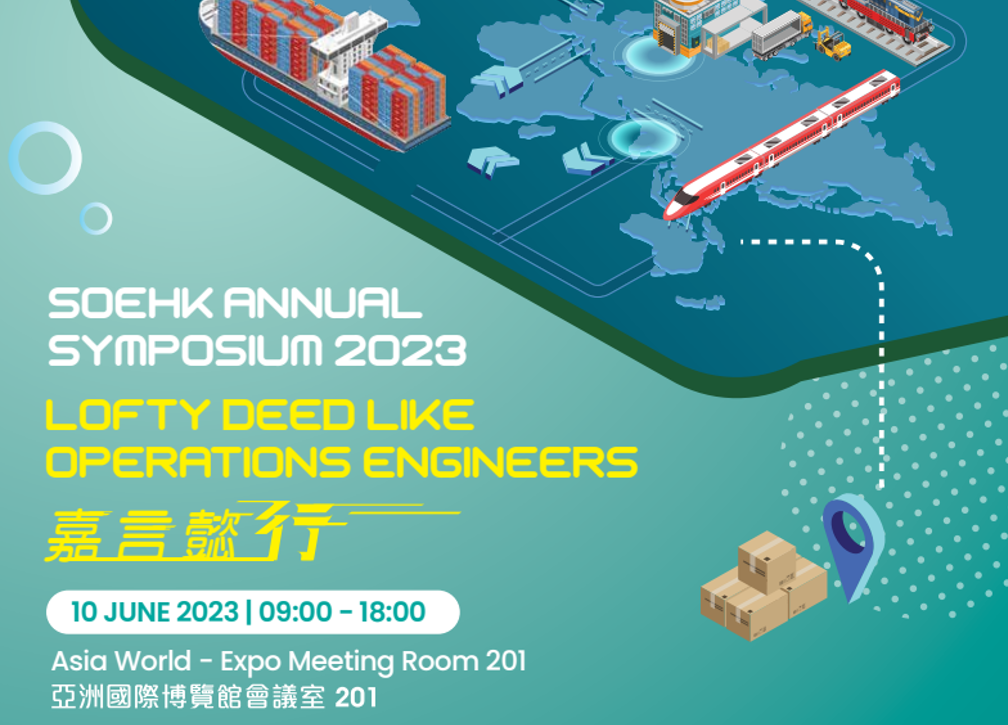 LOFTY DEED LIKE OPERATIONS ENGINEERS – 嘉言懿行
SOEHK's ambition is to achieve "Go Younger, Energetic, Sustainable". In this fast-moving world, each generation of technology improves over the last, the rate of progress from version-to-version speeds up. The awareness on sustainable development in the society is concomitantly increasing. In SOEHK Symposium 2023 with theme "Lofty Deed Like Operations Engineers", professionals from logistics and transportation systems industry in Hong Kong, China and APAC will present the latest innovative transportation development and how they can achieve towards the theme. Topics cover IoT technology, Artificial Intelligence technology, EV charger, smart monitoring, advanced MEP system design for transport and logistics, etc.
​SQX and AgileCore's sessions
Schedule
Topics
Speaker
11:25pm – 11:50pm
The Evolution of Smart Security and Facility Management Platform
Mr. Charles QI
Chief Operation Officer, AgileCore Technologies Limited
2:30pm – 2:45pm
​​​Keynote Address Five
Mr. Alex KWAN
General Manager, SecuRex Solution Limited
Event Flyer:
Please complete and send the below registration form to
SOEHK secretariat by fax at (852) 2617 0311 or email to
symposium@soe.org.hk. Alternatively, you may access
registration through online at
https://forms.gle/vmPuavcFHPTyrGGu7.