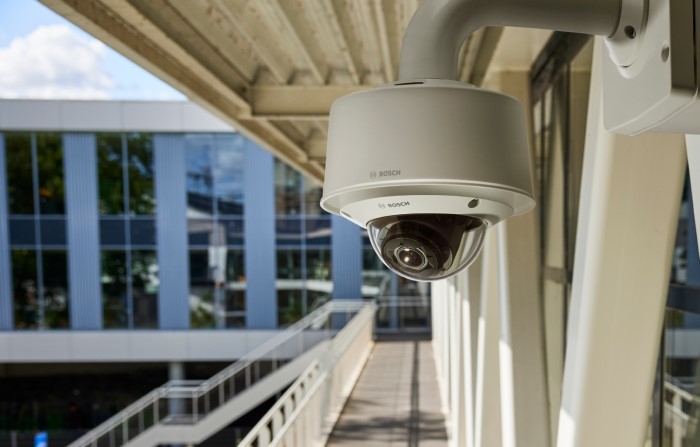 We are happy to introduce to you the Bosch FLEXIDOME 5100i cameras offering the new Intelligent Video Analytics Pro (IVA Pro)* Buildings Pack based on deep learning as a built-in standard, for improved building security and operational efficiency.
The video analytics provided by the IVA Pro Buildings Pack support reliable intrusion detection and accurate people counting, especially in and around buildings. As an option, when long-range intrusion detection alongside perimeters or traffic monitoring is required, customers can purchase licenses for IVA Pro Perimeter Pack or Traffic Pack.
Various security use cases require not only application-specific AI, but also different specifications. That's why the FLEXIDOME 5100i series offers indoor and outdoor models with 2- and 5-megapixels and IR and non-IR versions for maximum flexibility when meeting specific customer requirements.
With the new FLEXIDOME 5100i, you get high-image quality for 24/7 performance, thanks to starlight, HDR, and intelligent infrared (IR) illumination. The cameras employ an improved three-step installation concept and require no calibration for person or vehicle detection, saving installers valuable time.
Find out more about 5100i
https://www.securex.hk/product/flexidome-panoramic-5100i/