November 29 at 09:00 UTC –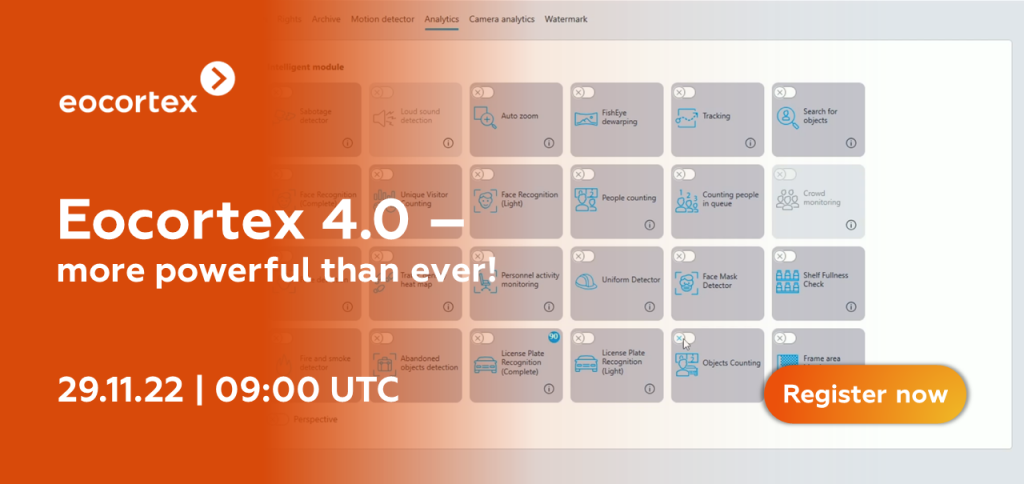 Eocortex will present one of the most powerful VMS updates!
Version 4.0 is a major update for Eocortex software and this time they focused on the main values for their users: Less system load, more features!
So how will the updates help you to reduce system cost significantly?
Save on the server quantity
Now you can install 2 times more cameras with Face recognition modules on using the same number of servers. Also, h.264 codec support was Implemented in the web client directly. Thus, server load reduction is guaranteed.
Save on workplace equipment
RAM consumption was reduced by 8 times. The speed of opening interface elements has been increased up to 10 times, the load on RAM when opening has been decreased by 5 times.
Save on additional payments
All of these updates will become available to current users totally free of charge. And technical support is completely free of charge too!
And this is only a part of powerful Eocortex 4.0 updates, register to learn more: 
https://us02web.zoom.us/webinar/register/1016685838571/WN__XSU39zdQ8G_v_Bgc1d3WQ
Tuesday, November 29, 09:00 UTC